Air Duct Cleaning
---
Searching for air duct cleaning services in the greater Delphi & Lafayette area? Look no further then Unique Heating & Cooling. We have the experience, equipment and professionalism to get your air ducts clean and improve the air in your home.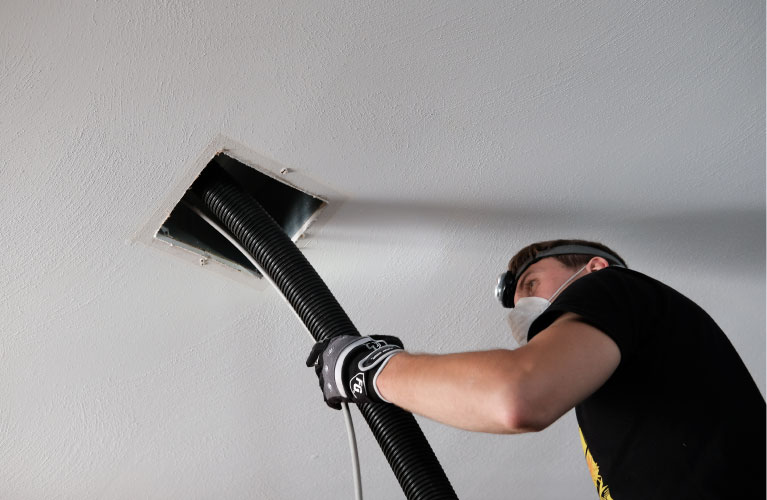 Air ducts are a very critical part of your home's air circulation. They determine whether you and your family are breathing clean fresh air or dirty and unhealthy air. So it is paramount that your air ducts are inspected and properly cleaned to ensure the continued flow of clean air.
Our cleaning professionals will always leave your home the way they found it, but of course without the air contaminants in your duct system. We use specialized tools and equipment that don't just blow around the dirt in your air ducts and seal it, but instead thoroughly clean out your entire air duct system. The tools used also enable the technician to access even the most difficult air ducts in your home.
Consider Having Your Air Ducts Cleaned if:
Air ducts are infested by pests such as insects and rodents
The air ducts have accumulated dirt, dust particles, debris and pet dander
There are dust mites and their fecal matter
If any of the above conditions exist, there must be an underlying cause. Therefore, it is important that prior to cleaning, the professional undertakes a thorough inspection of air ducts to correct the cause first, or else the problems will just recur.
Dryer Vent Cleaning
---
Have you been seeking professional and reliable dryer vent cleaning services with no luck? Look no further, at Unique Heating & Cooling we have the skills and professionalism you have been looking for.
Having your dryer venting cleaned keeps your home safe by preventing fires and if you use gas dryers cleaning the dryer venting helps in preventing carbon monoxide from escaping the vents and into your home.
Why Should You Have Your Dryer Vent Cleaned?
In case you have been asking yourself this question below are just some of the reasons to keep your dryer vent clean.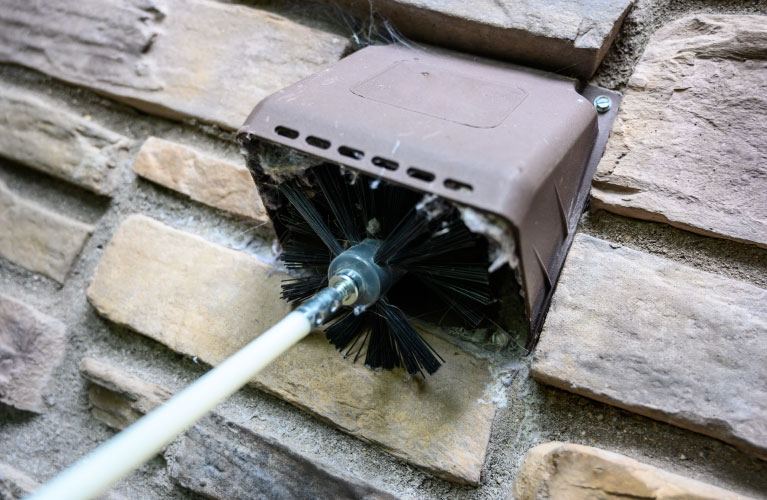 Time and energy saving
A clogged dryer vent does not allow heat and moisture to escape and freely flow to the outdoors. Because of this the dryer will have to run for a longer cycle time than required. It uses more energy and also increases the wear and tear on your dryer. Cleaning the dryer vent allows the dryer to work more efficiently saving on both time and utility cost.
---
Decreasing health risk
Debris which includes rodents as well as bird nests in the dryer vent will increase the occurrence of fungi, bacteria, and mold that could cause a number of health problems.
---
Improve fire safety
While we are not trying to scare you, lint accumulated in the dryer usually contributes to a third of all dryer fires reported on a yearly basis. This happens when hot air builds up in the vent when block by the lint. This hot air in some cases is hot enough to ignite the lint. Keep your home and property safe from fire damaged by having your dryer vent cleaned.